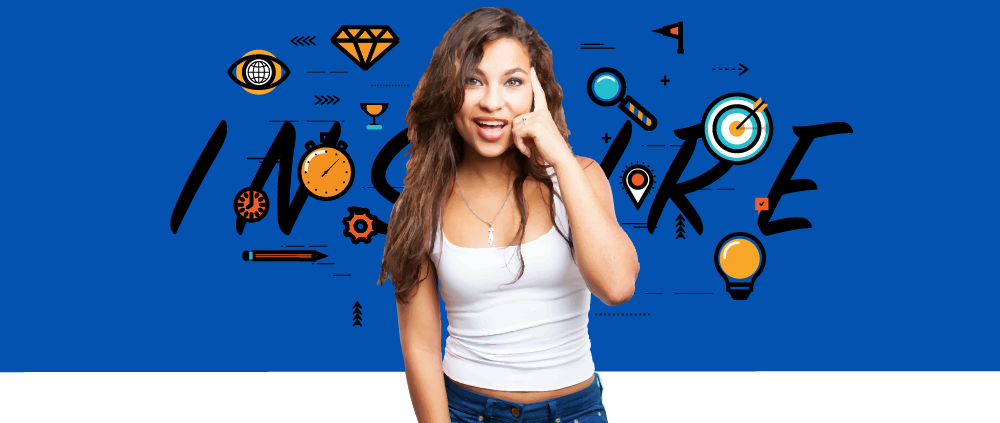 We all lack inspiration sometimes. It's just a natural part of the creative process.
However, we understand how irritating it can be when your creativity gets stuck in a rut. Hence the infographic below. We'd like to share 24 of our favorite methods for inspiring ourselves when it just won't strike and we hope you find it helpful.
Is there something you like to do to get inspired that's not on our list? Please share it with us in the comments! We're always looking for new places, ideas, and things to draw inspiration from. 
Isn't it funny to think about? The fact that inspiration for a new marketing campaign or website design or poem or whatever it is you like to do can come from doing something as simple as going for a jog or talking to another person? Our minds are truly amazing things. Make the most of yours.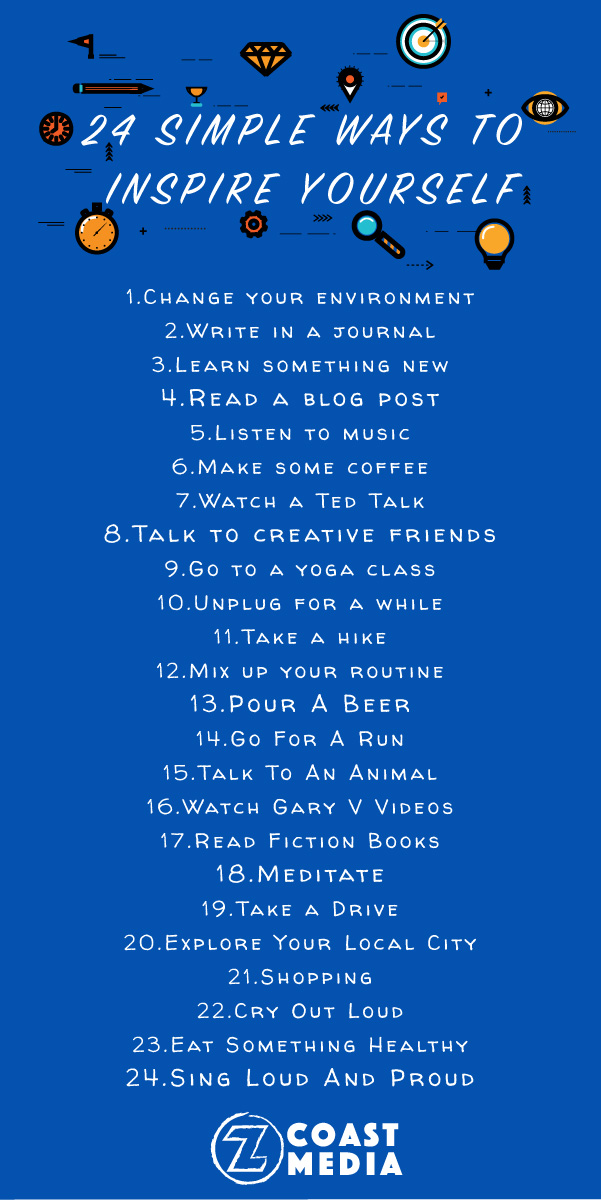 All of these inspiring tips are simple and all of these things are available for anyone to try. This list is comprised of some our favorite things to do when we're not working. That's kind of the point, ya know? Inspiration often strikes when you least expect it. Something brilliant comes to you when you're relaxed, gearing up for a workout or jamming out to your favorite playlist. Jot down your idea and keep going.
The next time you need to get yourself inspired and you ask our advice, for starters, we're going to point you towards these inspirational tips. We hope you make the most of them.
Are you stuck and in need of a little inspiration to kick off your next marketing or design project? Contact us! We're here to help you launch brilliant and creative campaigns and designs.
http://zcoastmedia.com/wp-content/uploads/2017/02/24-Simple-Ways-to-Inspire-Yourself.png
431
1000
Nicholas Zinkie
http://zcoastmedia.com/wp-content/uploads/2016/03/ZCM-logo-gray-340x156.png
Nicholas Zinkie
2017-02-23 09:00:21
2017-02-23 08:40:30
24 Simple Ways to Inspire Yourself