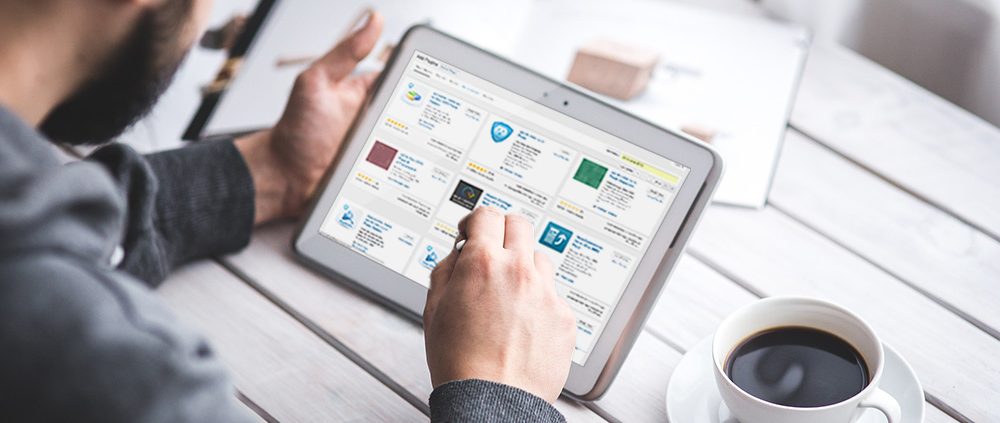 WordPress plugins provide all kinds of customization options for site admins but there's 46,635 plugins to choose from in the WordPress directory so where the heck are you supposed to start?
Even if you narrow it down to the "best WordPress plugins," knowing which of the best plugins for WordPress you should start with can still be a daunting task. So, from the goodness of our hearts, we decided to take on this daunting task for you and breakdown 5 important WordPress plugins we believe are essential to any new (or existing) website. Basically, we made a shortlist to help you get started. You're welcome.
We have personal experience using and testing all of the plugins for WordPress on this list so if you any questions at the end feel free to shoot us a message. Let's get started!
Nine times out of ten, when you go Googling for the best SEO plugin for WordPress available, you're going to get 1 of 2 results: Yoast or All In One SEO. Both plugins have "fans" who will argue with a brick wall about why the other is better and both have good reason to make that argument.
But at Z Coast Media, we prefer the All In One SEO plugin over Yoast. Here's why:
All In One SEO does exactly as promised: it helps you create a website that is search engine friendly so that you can focus on creating a website that's visitor friendly.
It's a powerful plugin that comes with an abundance of features and settings including the ability to add your Google Analytics ID for easy Google Analytics setup, a meta box below the post editor for all content types (posts, pages, or custom post types) with additional advanced options for setting canonical URLs and noindex tags, and an XML sitemap (something Yoast doesn't offer).
Additionally, All In One SEO comes with a lot of great support because there's so much extensive documentation about the plugin on the web. We recommend giving this user's guide a read when you start using the plugin. All In One SEO is super easy to use, but the guide will help you make the most of everything the this SEO plugin has to offer.
Blog traffic stats are an important thing to be aware of. Everybody knows that Google Analytics (GA)  is the best free platform out there for measuring those kinds of numbers and we definitely recommend setting up a Google Analytics account and installing the tracking code on your WordPress site.
Analytify is a WordPress plugin that we just recently started using. This plugin allows you to check your GA stats right there at home in your WordPress dashboard. But the the thing that granted Analytify a spot on this list is the fact that it also lets you check stats by individual page and post. You get stats in the front panel too.
Oh, and the best part about this nifty little plugin? It's totally free! You download, get your authentication code and then you're up and running in just a matter of minutes. Analytify is a great analytics plugin that helps users understand what is and isn't drawing visitors to your site and adjust accordingly.
Site speed is crucial to your visitor's user experience (UX). It's so important that slow loading websites cost retailers $2.6 billion in lost sales every year (for more cool facts about what impacts the UX/UI of your site check out this  infographic).
One tip for improving your site speed is optimizing image size. It's effective, easy, and often has dramatic results. Image files tend to be packed with unnecessary data so they can often be compressed without impacting the visual quality of the image.
Using the free version of WP Smush, you just download the plugin and then it gives you the option to optimize your images when they're uploaded. It's a simple plugin. But you don't always need something fancy and expensive to get the job done and that's what's important. WP Smush gets the job done.
However, you do have the option to upgrade to a pro version that gives you several additional features such as the ability to optimize images in bulk. Which version you need really depends on the type of WordPress site you plan to have and if there are a lot of (big) images you plan to upload over the course of its existence.
There's a lot of form plugins out there for WordPress so why would you pay for a premium forms plugin like Gravity Forms? Because Gravity Forms gives you so much more than your average contact form. Duh.
With Gravity Forms, you can accept payments through PayPal, integrate payment forms with accounting providers, customize registration forms to gather the specific information you need, and control how and when emails are sent once forms have been submitted.
You don't get a lot of those features with the freebie forms. It's not much more difficult to use than the basic freebies but you can do a lot more cool things with Gravity Forms like add a CAPTCHA to weed out spam entries. You definitely get more bang for your buck.
Gravity Forms is an excellent plugin that will help you customize the forms on your site and gather the right information you need in order to provide your clients with the best services and products possible.  If you're not sure if Gravity Forms is right for your new site though, you can always give their demo a whirl to help you make up your mind.
We. Love. Mouseflow. If you don't know what Mouseflow is you're about to learn. Mouseflow is one of (if not the) most awesome website heat-mapping and analytics software available. Period.
In order to use the Mouseflow plugin you first have to pick and sign up for a Mouseflow plan. They offer several options from Free to $299 per month. All of them offer an abundance of features so you can't go wrong no matter where you start.
Once you've got your account setup you can download the Mouseflow plugin to your WordPress site and skip the hassle of having to login to multiple accounts to see your data. With the Mouseflow plugin, you can check your heatmaps and session replays from within your WordPress account.
Mouseflow provides you with a unique perspective regarding how visitors interact with and flow through your site. You'll regret it if you don't setup a Mouseflow account and start using this plugin because you'll be missing out on a lot of crucial data you could have for  FREE.
Got Any Other Plugin Ideas For Me?
We've got some plugin suggestions for eCommerce WordPress sites too so you might see that post in in the near future. If you'd like to see it sooner than later, tell us in the comments below! And if you have any favorite WordPress plugins you think every website can benefit from, tell us about those in the comments too.
http://zcoastmedia.com/wp-content/uploads/2016/09/9-Important-WordPress-Plugins-You-Need-For-Your-New-Website.jpg
500
1000
Paige Edenfield
http://zcoastmedia.com/wp-content/uploads/2016/03/ZCM-logo-gray-340x156.png
Paige Edenfield
2016-09-19 11:30:05
2016-09-19 08:22:50
5 Important WordPress Plugins You Need For Your New Website